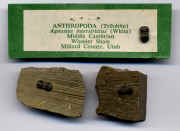 Agnostus interstrictus (White), 1/4 inch long Middle Cambrian Wheeler Shale, Millard County, Utah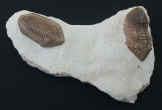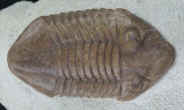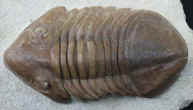 Asaphus delphinus, 4.2 and 4.3 inches long Russia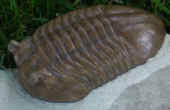 Asaphus kotlukovi with spherical cystoid, 4 inches long Middle Ordovican Asery level Volchow plateau near St. Petersburg, Russia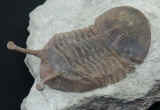 Asaphus kowalewski, 3.4 inches long not including eyestalks Middle Ordovican Volchow plateau near St. Petersburg, Russia


Asaphus kowalewski, 2.3 and 1.5 inches long not including eyestalks Middle Ordovican Volchow plateau near St. Petersburg, Russia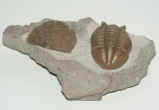 Asaphus lepidurus, about 2 inches long, with accompanying brachiopod Kunda level, Arenigian horizon Lower Ordovican Wolchow river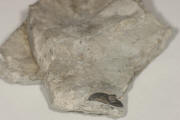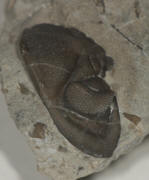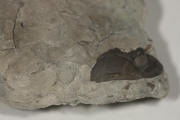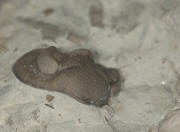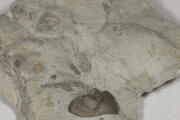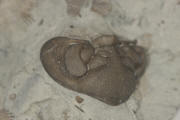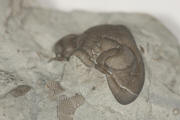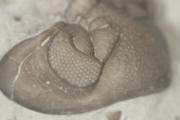 Calyptaulax calicephalus (two heads visible, one on each side of the matrix) Matrix corner measures 1 3/4" X 1 1/2" Middle Ordovican of the Lake Simcoe Area Middle level of the Verulam Layer of the James Dick Quarry Gamebridge, Ontario, Canada, 2008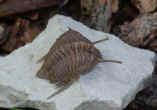 Cybele panderi, 2.9 inches not including eyestalks Middle Ordovican Volchow river region near St. Petersburg, Russia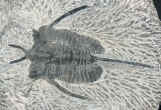 Cyphaspis Devonian (350-395 million years ago)
Morocco



Drotops Morocco






Flexicalymene retorsa terminal-molt trilobite with trepostome bryozoan Upper Ordovican Cincinnatian series Dillsboro Formation in Franklin Co., Indiana Photography and information below courtesy of Jerry Rush Click to read more about this amazing specimen.


Flexicalymene retorsa, prone one is 1 1/8 inches long Mt. Orab, Ohio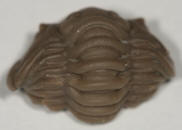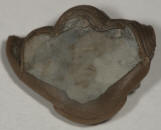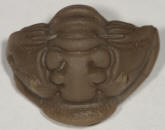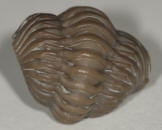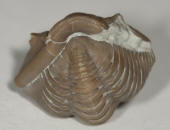 Flexicalymene senaria (two specimens, top is 5/8" wide and bottom is 3/4" wide) Middle Ordovican of the Lake Simcoe Area Upper level of the Verulam Layer of the James Dick Quarry Gamebridge, Ontario, Canada, 2008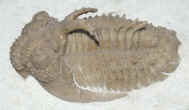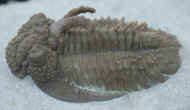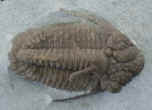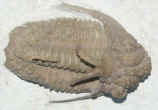 Hoplolichas furcifer, 2.2 inches long Ordovican St. Petersburg, Russia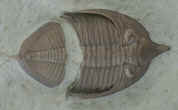 Huntonia? Oklahoma?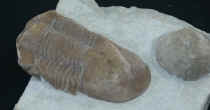 Illaenus ladogensis with cystoid Ordovican Russia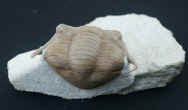 Illaenus tauricornus, 2.5 inches long Middle Ordovican Asery Level Wolhow River near St. Petersburg, Russia


Metacanthina issoumourensis, outstretched example is 1.4 inches long Devonian (350-395 million years ago) AM Limestone in Morocco

Paradoxides, 3 specimens, each about 10 inches long


Paralejurus Devonian (350-395 million years ago) Alnif, Southeast of Morocco

Phacops? My dad gave this one to me when I was young. It is the catalyst that inspired the collection.




Remopleurides Middle Ordovican Asery level Wolhow River near St. Petersburg, Russia photography by J. Kaste, geologist